Actual exhibitions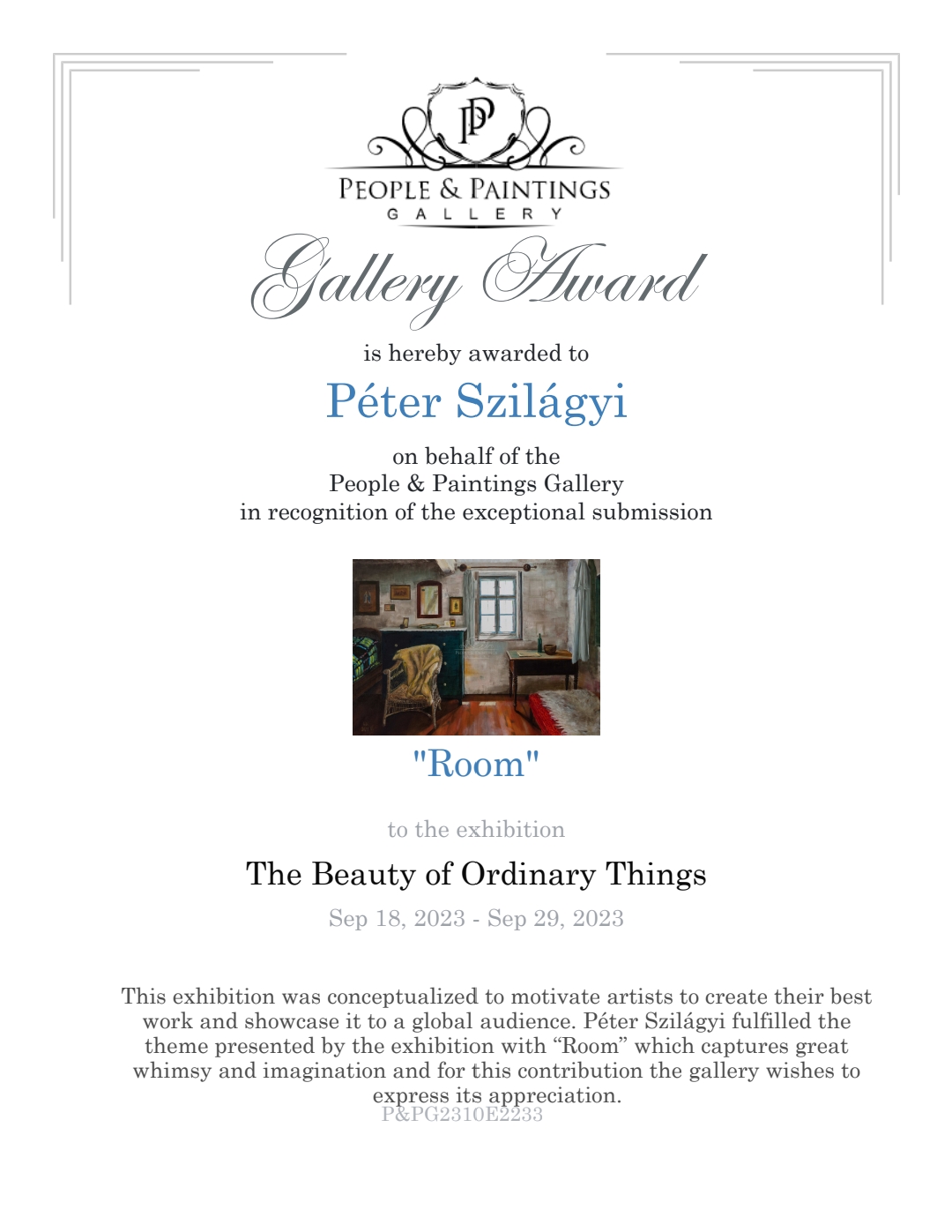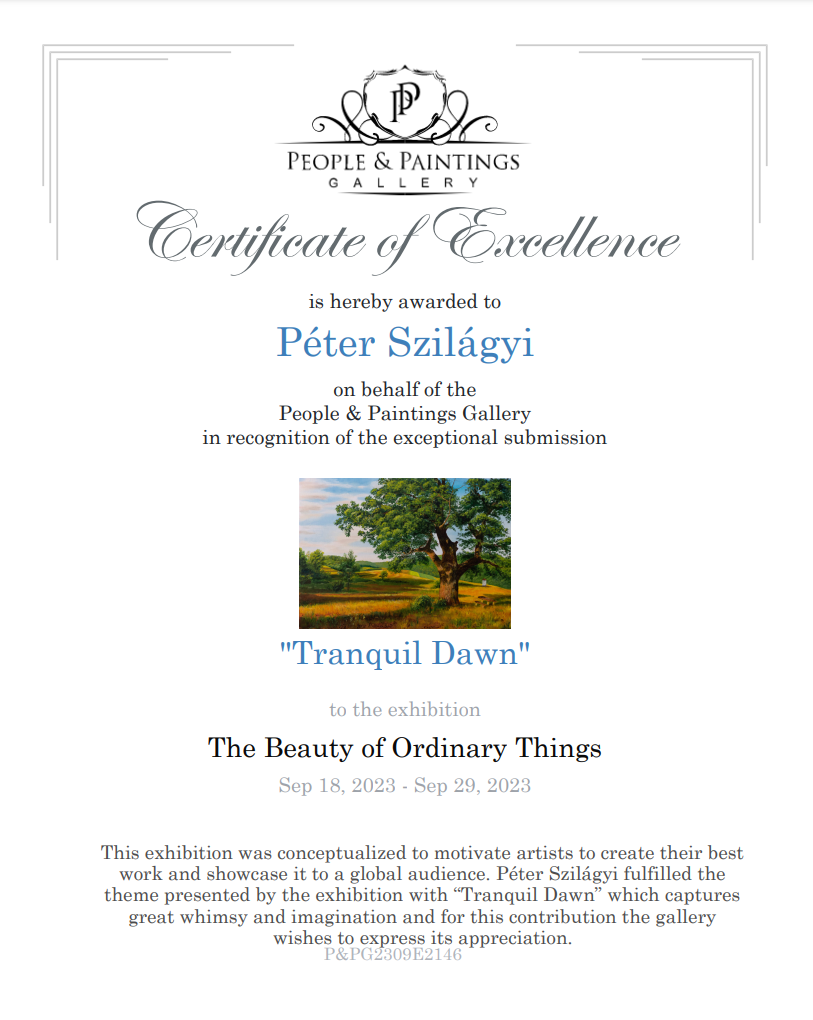 ---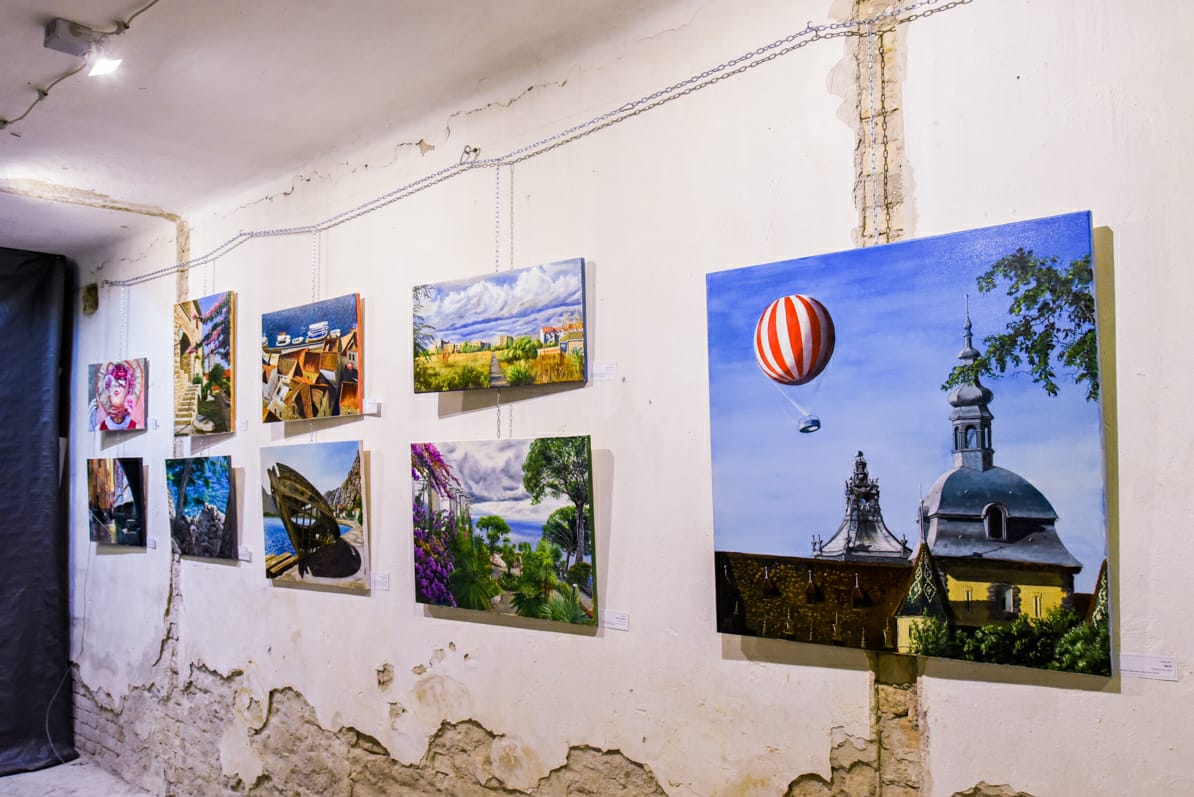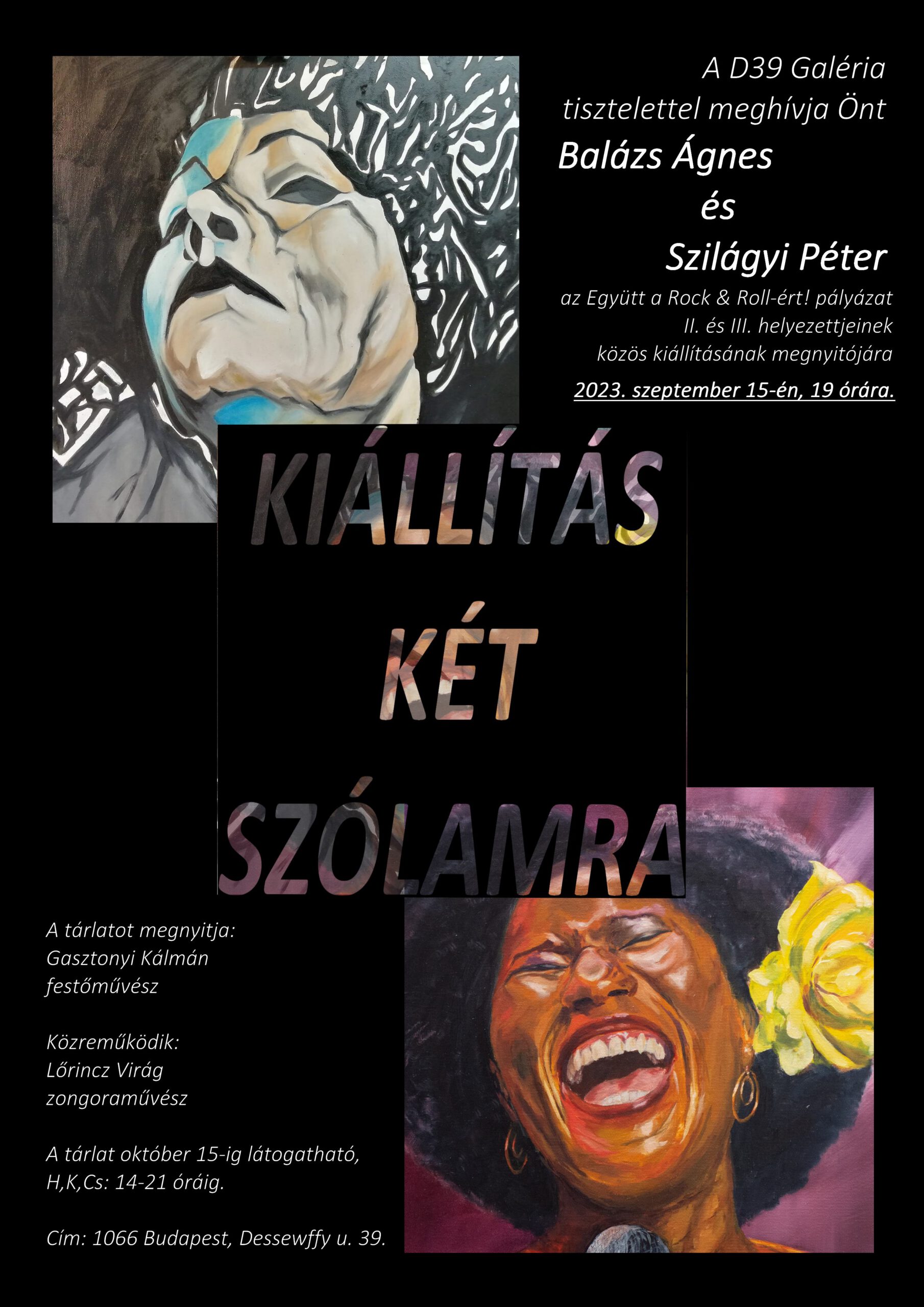 Exhibition of Ágnes Balázs and Péter Szilágyi in Gallery D39
from 15th September to 13th October 2023
Budapest, Dessewffy u. 39.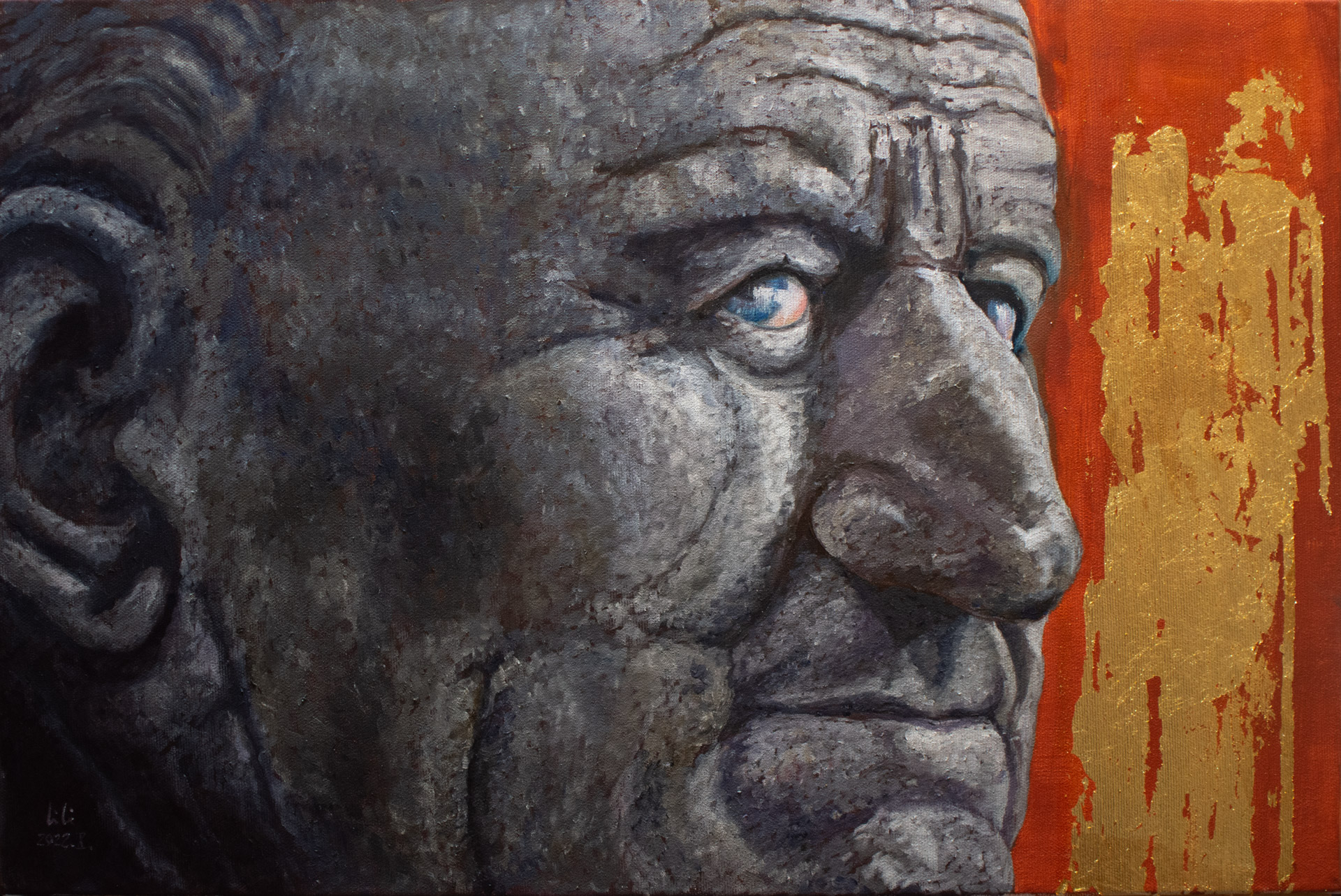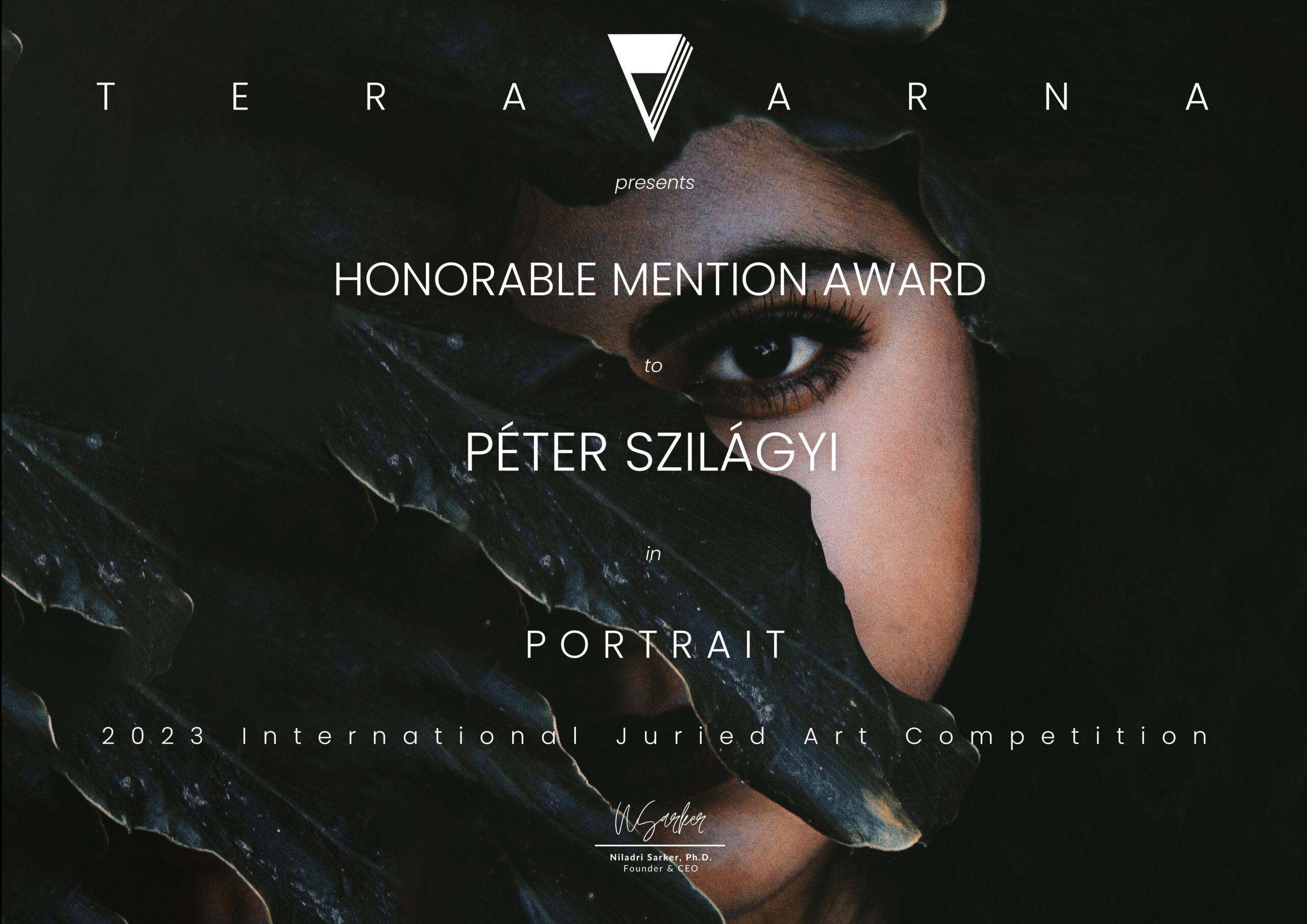 ---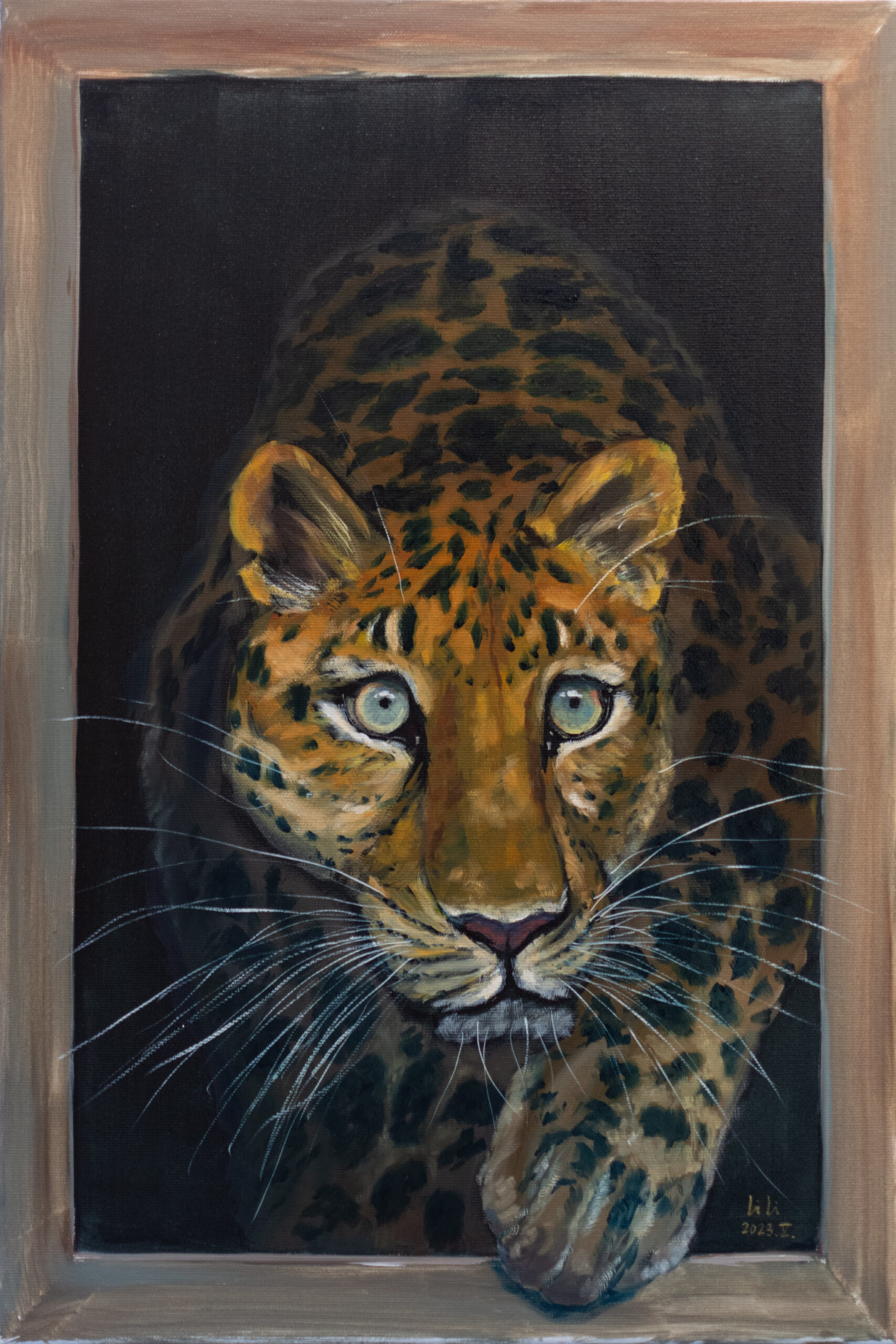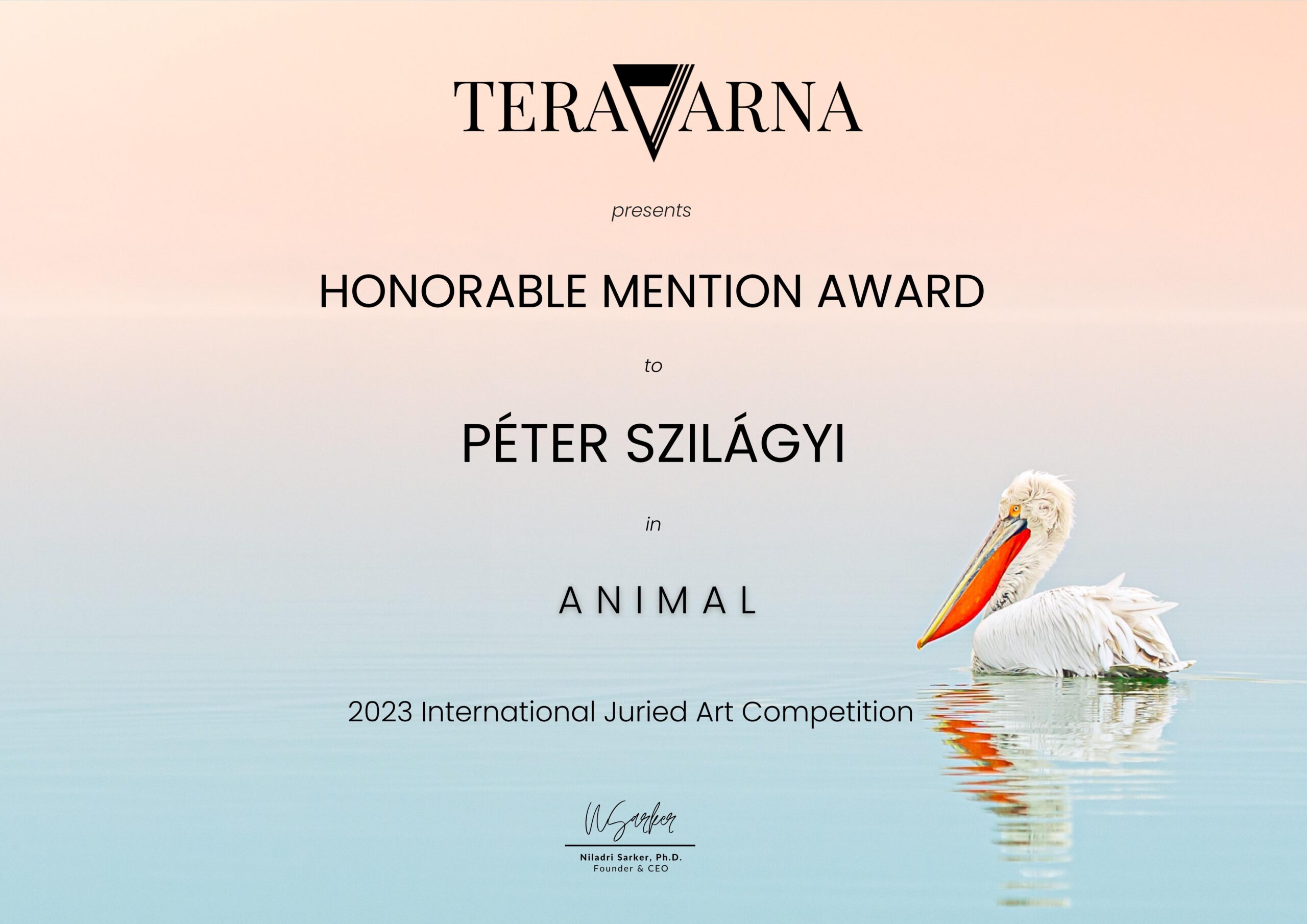 ---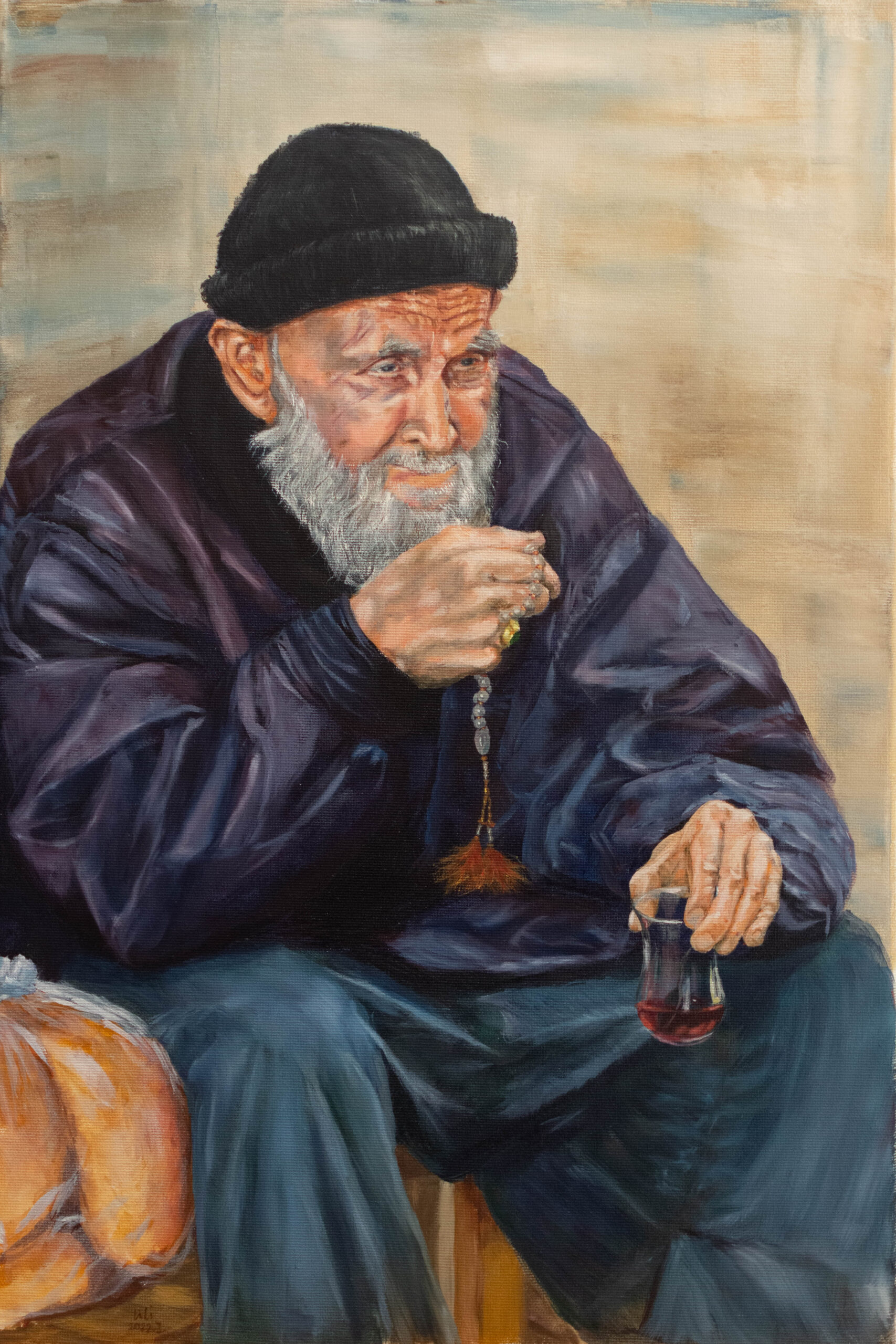 The world includes and excludes you – competition
Jews for Jesus art exhibition: notice
Dear Péter Szilágyi!
We would like to congratulate you because your artwork "At Peace with Himself" was deemed worthy by the jury to be exhibited among the top 25!
The venue of the exhibition:
Selah Coffee House, 1061 Budapest, Paulay Ede u. 15.
---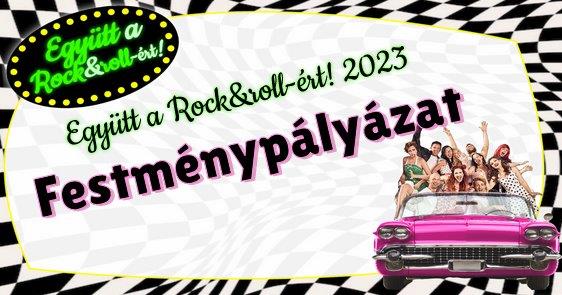 INVITATION
This year, the exhibition "Together for Rock and Roll" will be organized again, with 5 of my paintings.
You are welcome to the opening on 5 May 2023 at 6 pm at D39 Kultúrtér, (1066 Budapest, Dessewffy u. 39. )
---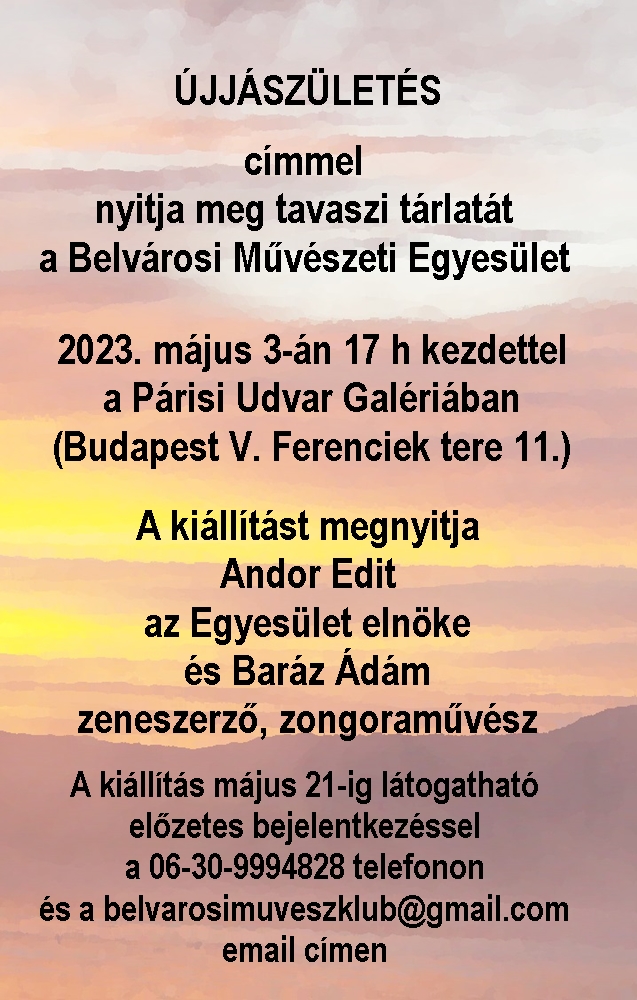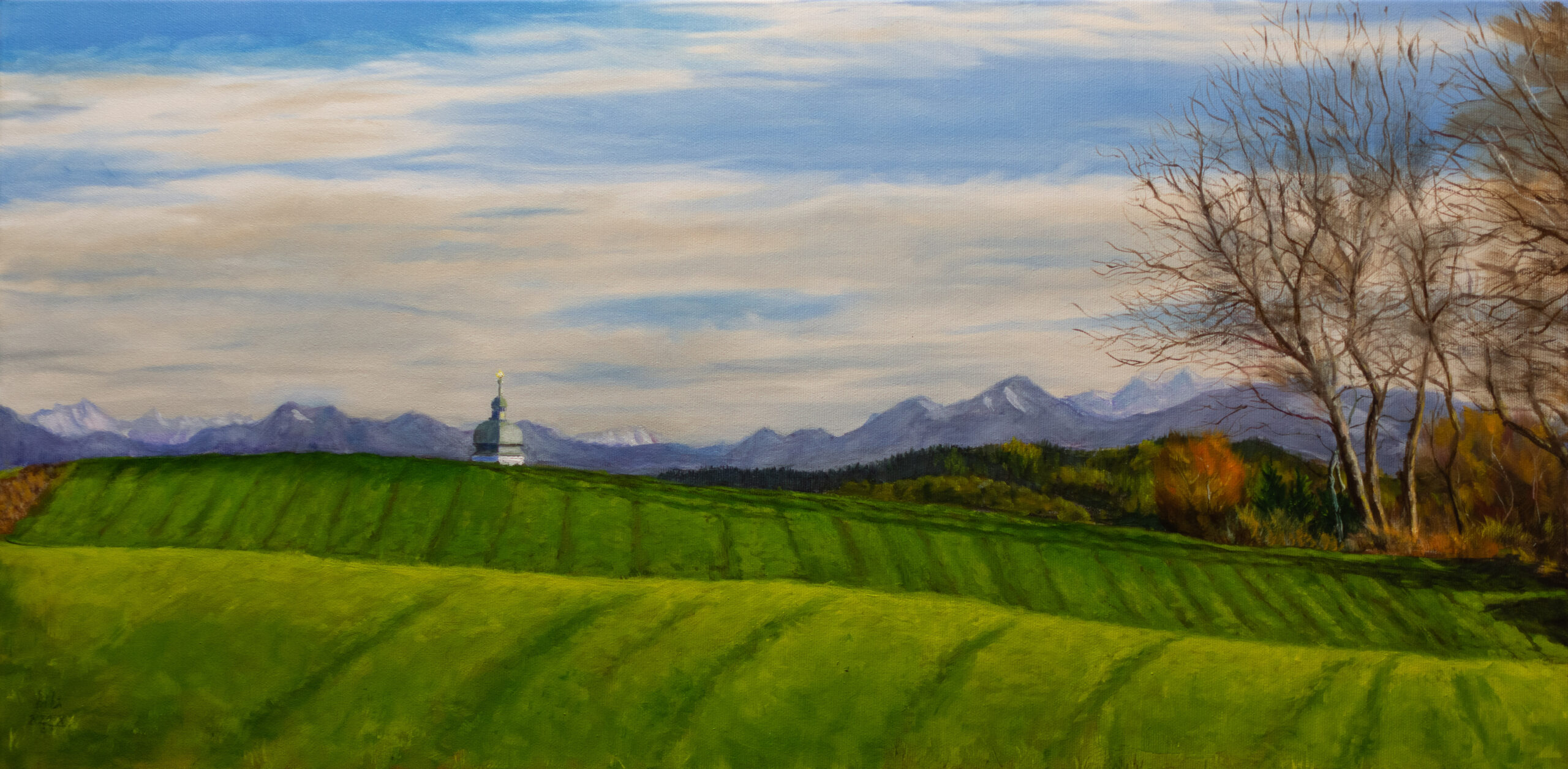 INVITATION
You are cordially invited to the opening of the exhibition "Rebirth" on 3 May 2023 at 17.00 at the Párisi Udvar Gallery (Budapest V., Ferenciek tere 11.), where my painting "65th Psalm" has been selected.
---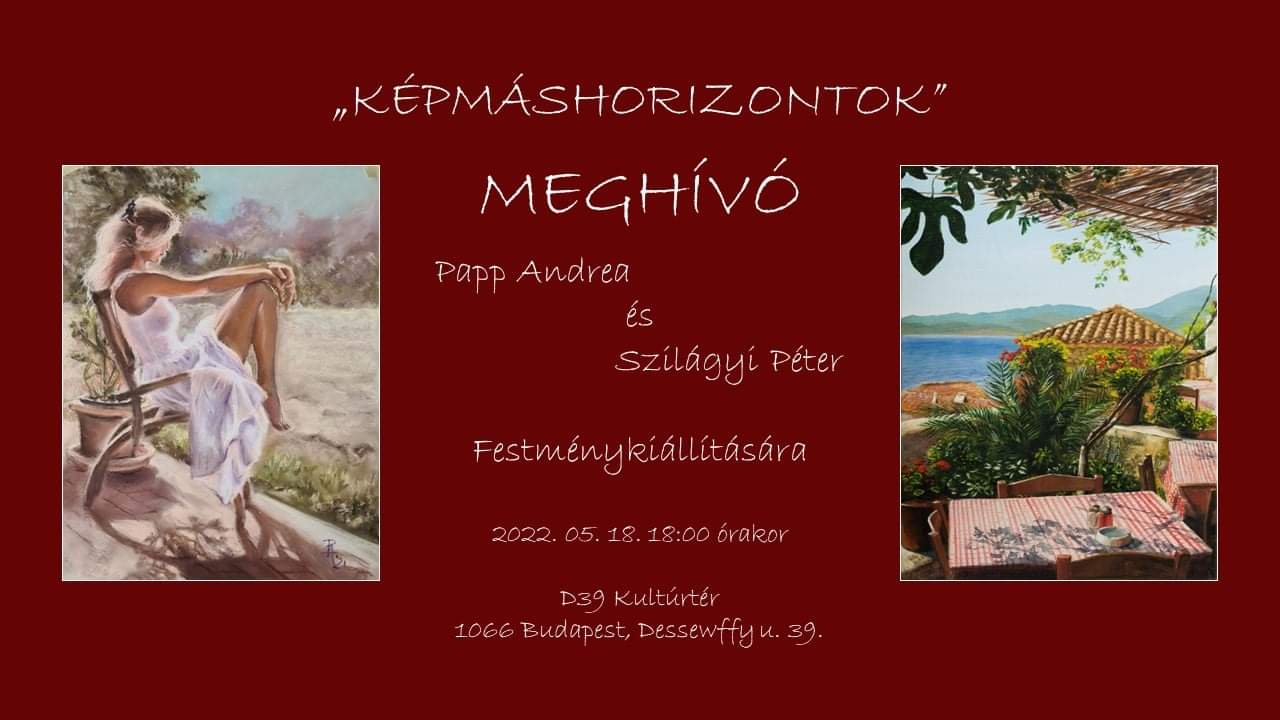 INVITATION
A double exhibition by Andrea Papp and Péter Szilágyi entitled as "Képmáshorizontok".
The exhibition will be opened by Kálmán Gasztonyi. Free entry.
When: May 18, 2022 at 6:00 p.m
Where: D39 Kultúrtér, 1066 Budapest, Dessewffy u. 39.
I am looking forward to your visit.
---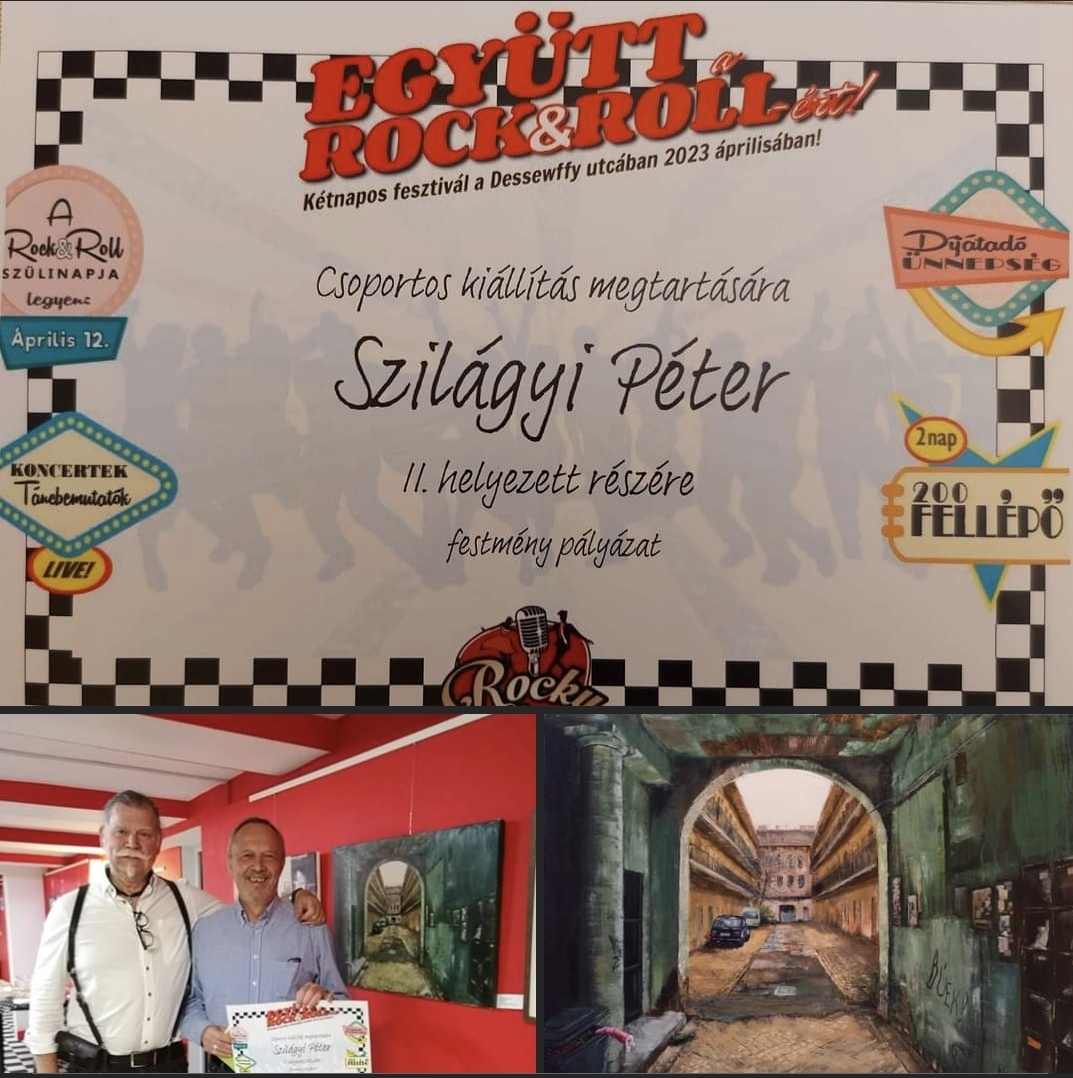 An exhibition with pictures from the Cityscape/Rock'n'Roll Painting competition opened today in Kulturraum D39 and can be seen until May 16th.
To my great delight, I won second place with my painting "BUÉK". As a prize, I can present my pictures in a double exhibition together with Andrea Papp.
Thanks to my muse and my master for their support!
---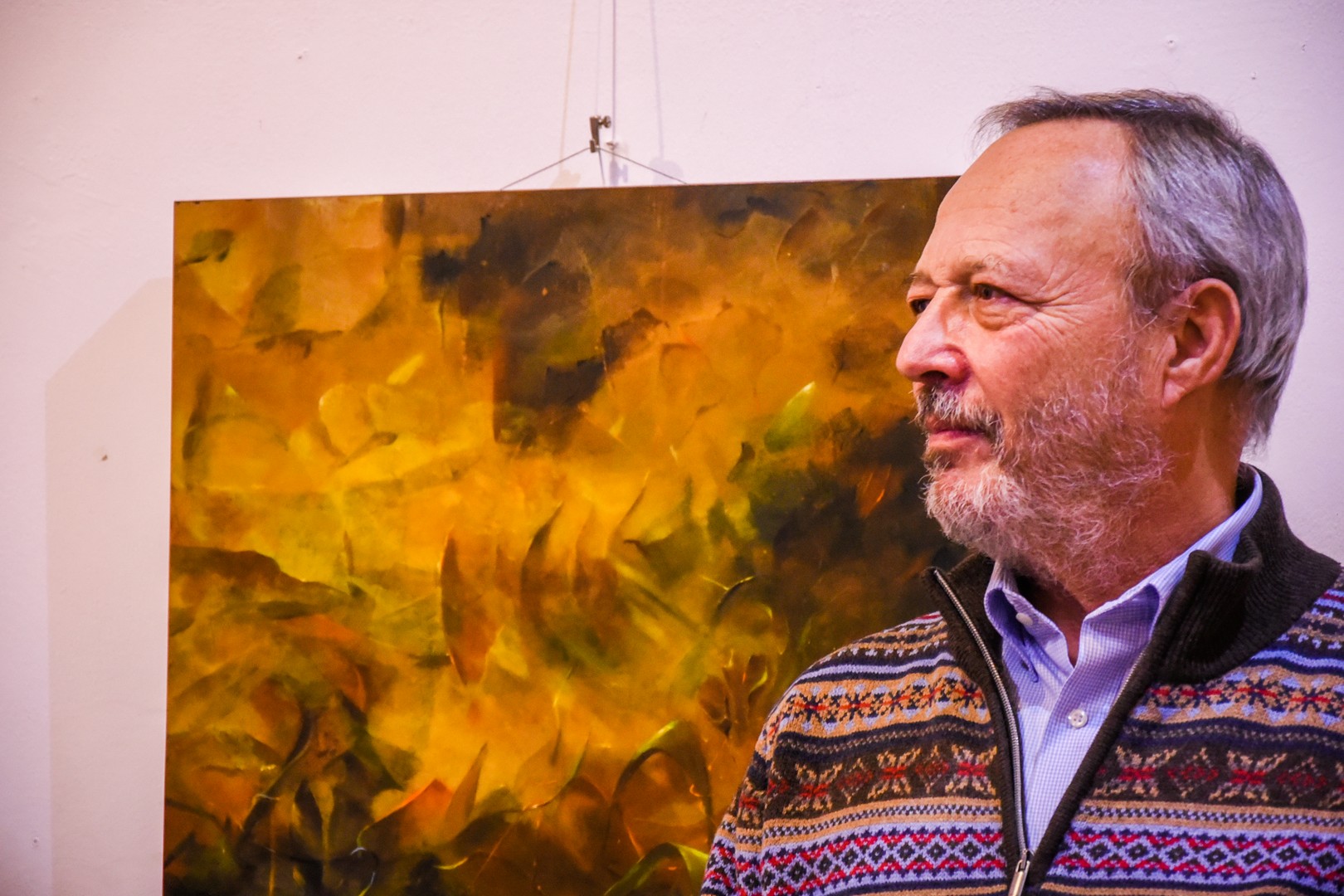 The painting exhibition "Colors, Shapes, Styles" opened on Friday in the D39 Art Center. Excellent organization, enchanting atmosphere, wonderful pictures – many thanks to the organizer of the exhibition, Katalin Nagy and the curator Kálmán Gasztonyi. It is a great honor for me to be able to exhibit three of my paintings here. I would like to thank my acquaintances, friends and family for visiting us. Special thanks go to my son Péter Szilágyi for the excellent photos, which serve as "official" images for the exhibition. You can see a small selection of them here.
---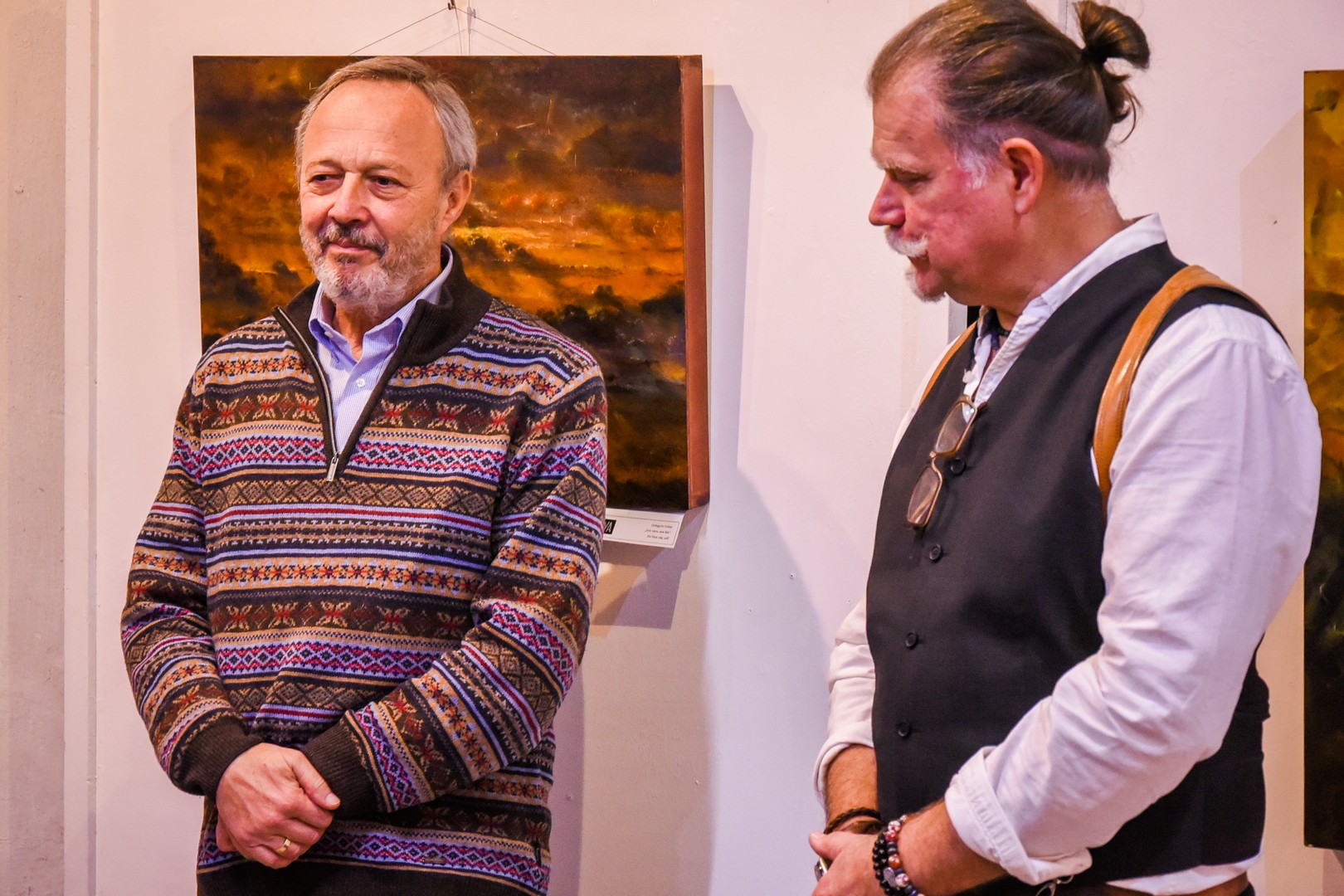 https://www.facebook.com/p.i.szilagyi/posts/10220393854852713
---
Previous exhibitions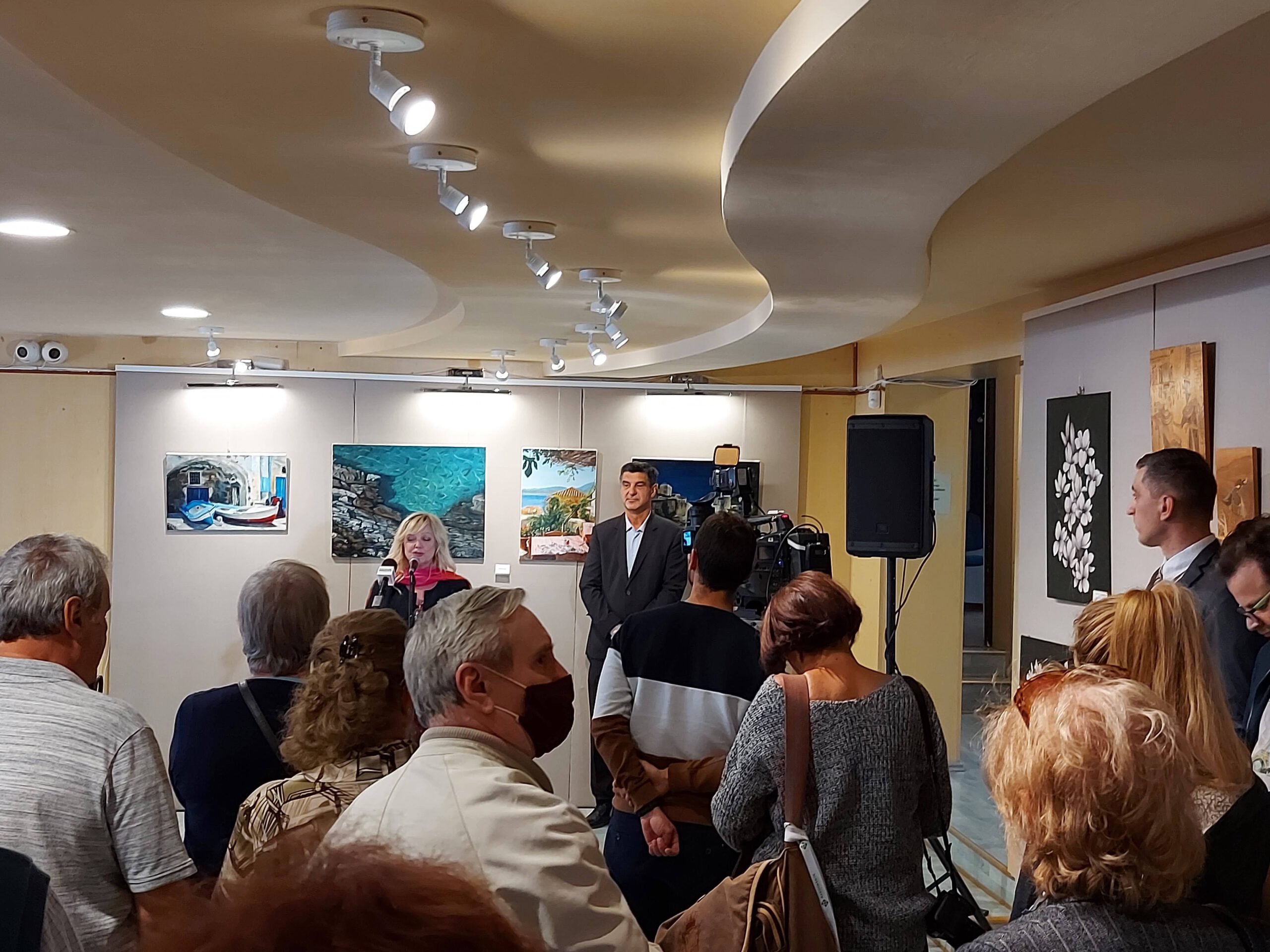 This is the opening of the "Senior Creativ" exhibition in the Sándor Vigyázó Culture house.